Rupert Murdoch is a step closer to owning BSkyB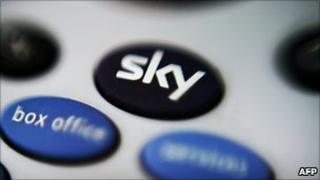 Among my picks of Thursday's main media stories is a look at the latest step in the News Corp-BSkyB takeover saga.
Rupert Murdoch has moved a step closer to taking over full control of BSkyB, reports BBC News. The government has said it is "minded to accept" News Corp's assurances about the spin-off of Sky News, but will consult on some fresh conditions. These include having an independent editorial director at Sky News board meetings and for Sky News to continue to be promoted on other Sky channels.
"No surprise, then in Jeremy Hunt's ruling on the BSkyB bid", writes Dan Sabbagh in the Guardian. "There are a series of minor tweaks to his interim ruling - made back on March 3 - which are so minor one can only wonder why it took him the best part of four months to get to this point... For the moment, only one question remains. How much will News Corp pay for the privilege?"
Rupert Murdoch has sold MySpace for $35m (£21.9m), having bought it for $580m (£362m), reports the Independent. It says Rupert Murdoch's six-year stewardship of the social-networking pioneer MySpace reached its humiliating end last night as the media mogul sold the company for less than one-tenth of the price he paid for it.
The BBC has introduced a Wimbledon "grunt controller", so listeners at home can turn down the grunts of players, reports the Daily Telegraph. Called Wimbledon NetMix, it's available on the internet via the BBCRadioplayer, and allows Radio 5 Live listeners to choose what sounds they want to listen to.
The BBC News Channel may switch from two presenters to a solo anchor on weekdays as part of the corporation's cost-cutting drive, reports Tara Conlan in the Guardian. It has emerged that the idea of using one rather than two presenters on weekdays - as it does at weekends - is being put forward to the BBC Trust in the autumn as an option as part of the Delivering Quality First cost-cutting initiative. A BBC spokeswoman said: "We are not going to get drawn into a running commentary - no decisions have been taken and therefore these claims remain speculation."
There is little sympathy in Thursday's papers for the strikes by public sector workers and teachers in protest about changes to their pensions, as reported in the BBC's newspaper review.