Government allows Rupert Murdoch to take over BSkyB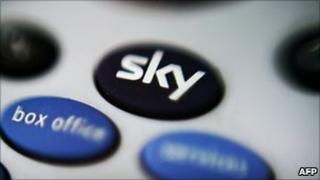 This round-up of Friday's main media stories looks at reaction to the Government's green light for News Corp's full takeover of BSkyB.
Rupert Murdoch is likely to end up having to pay nearly £2bn more to secure full control of BSkyB, after being forced to wait over a year for regulatory approval to buy the remaining 61% of satellite broadcaster BSkyB his News Corporation does not already own, says the Guardian.
Jeremy Hunt was not at the BSkyB summer party at the Foreign Office last night, writes Ian Burrell in the Independent. He goes on to say the Culture Secretary's willingness to clear the BSkyB deal provoked intense anger among a section of Labour figures in Parliament yesterday.
"Twenty years after flirting with disaster, Rupert Murdoch is on the verge of his biggest deal", writes the former Sun editor Kelvin MacKenzie in the Guardian. He says we need more like him.
The Guardian also reports that MacKenzie's column is moving from the Sun to the Daily Mail.
Today the BBC will broadcast its first ever mainstream 3D programmes, writes Matt Warman in the Daily Telegraph. He says Wimbledon's finals, and today's men's semi-finals, will be broadcast on the BBC HD channel, allowing the small number of users who already own a 3D TV and either a satellite or cable subscription to see Murray, Sharapova, Nadal and others in a whole new dimension.
This has been an excellent Wimbledon on 5 Live, writes Elisabeth Mahoney in the Guardian's radio review. "The station blends passionate, sharp analysis and a sense of humour, and always sounds at ease with itself at the All England Club. The coverage is second to none, but it also has personality that makes you chuckle between games."
A year after The Times and Sunday Times introduced their online paywall, they now have 101,036 digital subscribers, 28% more than in February, says the Press Gazette. The figures include subscribers to the websites, iPad and the Kindle. News International says The Times is downloaded onto an average 35,000 iPads every day, 40% up on February. The Sunday Times figure is 31,000, up 41%.
Coronation Street's Thursday episode is moving back to Wednesdays to make way for new shows, ITV has announced. The BBC reports the changes will happen next year when ITV's current contract to screen Uefa Champions League football matches ends. The soap, which is based in fictional town Weatherfield, moved from Wednesday to Thursday in 2008.
In the newspapers there's excitement about the royal visit to Canada, with the Daily Mirror declaring that the Duke and Duchess of Cambridge have "stardust", as reported in the BBC's newspaper review.