Plan to raise more long-term funding for the arts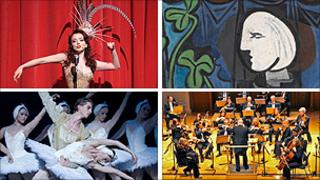 Former Conservative minister Michael Portillo is to chair a scheme to help arts and heritage organisations build long-term funding.
A new £55m Endowment Fund will award public grants to match funds raised from private donations.
The fund is being set up with money from the Lottery and the Arts Council, as part of a wider government scheme to encourage philanthropy.
Culture Secretary Jeremy Hunt wants to boost private donations to the arts.
In a speech later, he will invite organisations to bid for grants of up to £5m to support their own long-term endowment schemes, matching funds from private donors.
Mr Portillo will chair an independent advisory panel which will review the bids.
The Heritage Lottery Fund is putting £15m into the Endowment Fund, which will have £55m to distribute over four years.
Mr Hunt will tell leaders of arts and heritage organisations this is a truly long-term venture, which may take 20 or even 50 years to produce full benefits.
BBC media correspondent Torin Douglas said Mr Hunt would like it to be seen as a gift for future generations.