Dead soldiers' families add to News of the World hacking claims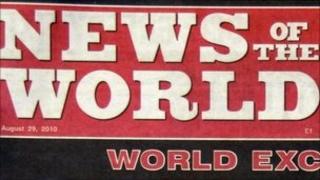 This round-up of Thursday's main media stories focuses on another day of revelations about phone hacking at the News of the World.
Phones owned by relatives of dead UK soldiers may have been hacked by the News of the World, according to the Daily Telegraph, reports BBC News. It claims the phone numbers of relatives of dead service personnel were found in the files of private investigator Glenn Mulcaire. Prime Minister David Cameron said he would set up a public inquiry into alleged phone hacking.
David Cameron and Nick Clegg are wrangling over the membership and status of the inquiries to be held into illegal phone hacking at the News of the World and wider questions about the future of media regulation, reports the Guardian. It says the prime minister is resisting calls from Clegg for a judge to take charge. The government faced calls in the Commons and from City shareholders to delay its final decision on the proposed takeover of BSkyB by News Corporation.
The new chairman of the BBC Trust, Lord Patten, wants to cut two-thirds of the BBC's team of 550 senior managers and to end annual bonuses and free private health insurance, reports the Independent. In his debut speech, Lord Patten, a former chairman of the Conservative Party, said "the public service BBC needs to distance itself from the market".
The Telegraph adds that the BBC will never again pay its director-general a salary as high as £668,000, Lord Patten, the new chairman of the BBC Trust said yesterday.
In an interview with Joan Bakewell in today's New Statesman, the director-general of the BBC Mark Thompson issues a strong warning about the potential power of Rupert Murdoch if Jeremy Hunt allows the News Corp takeover of BSkyB:
Today the red carpet will be rolled out in London for the world's biggest movie premiere, says the Daily Mirror. It reports Harry Potter and the Deathly Hallows Part 2 provides a fitting send off to the astonishingly successful series of books and films. The books have sold 450 million copies, and JK Rowling is credited with turning a generation of children, especially boys, back on to reading. The paper points out that the films have made £4bn and are second only to Star Wars as the most profitable film franchise of all time.
The latest allegations in the News of the World hacking saga once again fill the front pages of the papers, as reported in the BBC's newspaper review. "Even war widows on hackers' hit-list" says the Daily Mail's headline, while the Daily Mirror declares the alleged developments "morally obscene".