Police to be questioned on phone hacking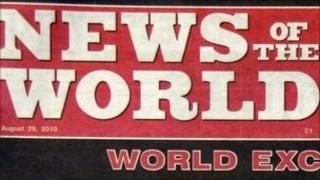 This round-up of Tuesday's main media stories focuses on more major developments in the phone-hacking scandal.
Two current and two former Metropolitan Police officers will be quizzed by MPs in public later about inquiries into phone hacking at the News of the World, says BBC News. They include Assistant Commissioner John Yates, Andy Hayman and Peter Clarke. MPs on the Home Affairs Committee are expected to ask them why the initial investigation, started in 2005, failed to uncover evidence of hacking of crime victims' voicemail messages.
The Guardian says journalists from across News International repeatedly targeted the former Prime Minister Gordon Brown. The paper says there were attempts to access Mr Brown's voicemail and get hold of information from his bank account, his legal file as well as his family's medical records. It adds that there is also evidence that a private investigator used a serving police officer to sift through the police national computer for information about him.
The Independent asks if Rupert Murdoch will abandon British newspapers entirely. Ian Burrell says "speculation was rife last night that the News Corp media empire might seek to sell off News International to protect the rest of its business from the fallout of the hacking scandal".
The Culture Secretary, Jeremy Hunt, has referred News Corporation's bid for BSkyB to the Competition Commission, reports BBC News. The move follows News Corp's withdrawal of its proposed undertaking to spin off Sky News as part of its attempt to take over the broadcaster. The spin-off of Sky News had initially been the key condition if News Corp was to be allowed to take over BSkyB. But in light of the phone-hacking scandal, Mr Hunt had said he was seeking fresh advice from regulators.
The Guardian says it looks like all 4.5m copies printed of the final News of the World were sold. The paper suggests the public "put aside their animosity over phone hacking to snap up a final souvenir copy of the 168-year-old paper". It adds the unofficial sales figure, which will not be confirmed until the publisher releases figures later on Monday, is the highest News of the World has managed since at least 1998.
The Independent says Rupert Murdoch "has a fight on his hands to ensure the very survival of his empire", as the "spotlight of suspicion" has extended. The BBC's newspaper review highlights this and other reaction from the papers.