Tate Liverpool boss to stand down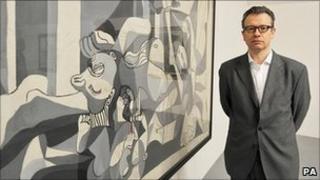 Tate Liverpool director Christoph Grunenberg, who has staged exhibitions by Klimt, Picasso and Matisse, is to leave the gallery after 10 years.
Grunenberg will move to a job at the Kunsthalle Bremen gallery in Germany.
He chaired the Turner Prize judging panel in 2007, when the ceremony was held at Tate Liverpool, the first time it had taken place outside London.
The announcement follows news that the gallery is to make an unspecified number of redundancies.
Tate Liverpool, which attracts around 600,000 visitors a year, opened in 1988 in a former warehouse on the city's waterfront.
On Tuesday it was announced the gallery would look at ways to make the gallery run more efficiently and review the number of front-of-house staff.