BBC to simplify rules on programme-making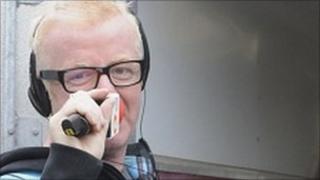 The BBC's programme-making rules are to be simplified, the BBC Trust has said.
The BBC's governing body said there had been "debate" about whether current procedures, known as compliance, were "too restrictive".
The issue made headlines in 2008 following the dispute over prank calls made by Jonathan Ross and Russell Brand on Radio 2.
It is hoped there will be "simpler forms" and "fewer layers of checking".
In June, Radio 2 breakfast presenter Chris Evans criticised the corporation and its compliance procedure.
"The compliance department of the BBC is so extensive it's an unbelievable nightmare," he told an audience at the Hay Literary Festival in Powys.
"Sometimes you come up with an idea and the compliance is so great that you just say, 'Let's not bother'."
A report from the trust said it was testing the process, which is supposed to make programme-making easier.
"The aim is to create a more proportionate, risk-based approach that places trust in individuals to make decisions in line with the BBC's values.
"We would expect to see simpler forms and processes, fewer layers of checking, more empowerment - as well as more responsibility and accountability - for front-line programme-makers."
BBC Trust chairman Lord Patten signalled earlier this year that he wanted to simplify the process.
The report also said the corporation planned to build on its existing relationship with Ofcom and that roles within the BBC Trust and the top managers should be made clearer.
The report also called for clearer and simpler information to be provided to the public on where they should go to complain about BBC content or services.