BFI announces Ken Loach retrospective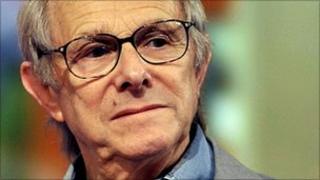 The BFI is to hold a major Ken Loach retrospective to mark the acclaimed British director's 75th birthday.
The two-month season will explore the film-maker's 50-year career in films, television, plays and documentaries.
It will launch with the world premiere of controversial 1969 documentary about Save the Children which was banned after objections from the charity.
Films including Kes and The Wind That Shakes the Barley will all be screened when the season begins in September.
Save the Children has only been viewed by a handful of BFI archivists.
Commissioned by the charity to mark its 50th anniversary and portray its work, Loach's film had been intended for broadcast on London Weekend Television.
After the charity disagreed with the director's film - which explored the politics of race, class and charity in capitalist society - it refused a public screening and withdrew the film.
However, the charity has now given its permission to screen the film as part of the retrospective.
The celebration will also feature an exhibition, regional tour and education programme.
The director has donated his entire archive of working papers to the BFI National Archive including his e-mails.
The collection includes production papers and working notes, casting lists, budgets, shooting schedules and scripts.
Among the haul is a continuity script for Kes, full of on-location photographs, as well as an Eric Cantona mask from Looking for Eric.
"I am of course delighted that the BFI will show all these films," Loach said.
"However, I can't help feeling a little anxious about what will be revealed."