Radio 1 boss to leave station after 13 years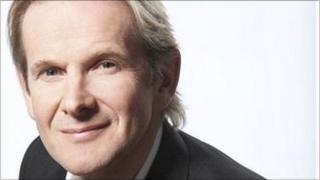 BBC Radio 1 controller Andy Parfitt is to leave his current role after 13 years, it has been announced.
Parfitt, who also oversees BBC 1Xtra and the Asian Network, will leave at the end of July to pursue new opportunities.
The BBC said that Parfitt, who has been in the job since 1998, had helped bring record audiences to Radio 1 and 1Xtra.
His 13 years in the role make him the longest-serving controller Radio 1 has had since its launch in 1967.
"I am immensely proud to have held this position and I leave with all three stations in great shape, with their listening figures at record highs and following a great BBC-wide Glastonbury event," Parfitt said.
"I'm most proud of the incredible teams I'm leaving behind - a group of talented, hard-working, creative and inspirational people who are a credit to the BBC."
'Supportive'
Zane Lowe paid tribute to his boss saying he "literally changed my life", and breakfast show presenter Chris Moyles called him "incredibly supportive".
Parfitt is seen as a strong supporter of Moyles, and has frequently defended him in the face of criticism.
Earlier this month it was announced that Moyles' contract had been extended until 2014.
Last year he spoke out in defence of the DJ, who criticised his employers on air because he had not been paid in two months.
At the time the controller said: "For me, it was a question of deciding whether he had overstepped the red lines or not. In my judgement, he hadn't."
In 2003 Parfitt introduced Radio 1's Big Weekend and oversaw the launch of BBC Radio 1Xtra.
However, in April BBC Trustee David Liddiment criticised Radio 1, saying it had failed to reduce the average age of its listeners, two years after the BBC Trust put forward its review.
Speaking at the Voice of the Listener and Viewer conference, Mr Liddiment acknowledged the station had "made a number of changes to the schedule and line-up", but their target demographic had still not been reached.
In June a report commissioned by the BBC's director of audio and music, Tim Davie, suggested that management at Radio 1 needed to be streamlined.
The report said the two stations should examine operating under a "single-tier management structure" within a single building and remove "all mirrored departments".