ITV to pilot online 'pay trial' for bespoke content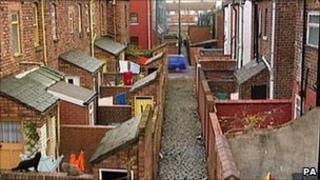 ITV is to trial charging online viewers for bespoke content and archive material from the new year.
The proposed charges could come into play for downloading things from the channel's back catalogue of drama, and for special "webisodes" of shows like Coronation Street.
However, viewers will not pay to catch up on weekly shows on the ITV Player.
Chief executive Adam Crozier has said the network is to "diversify its revenue streams".
ITV are understood to be trying to establish what viewers would be willing to pay for. Any trial could involve a one-off payment or a subscription fee.
The trial will start privately, before being rolled out to the public.
On Wednesday, the broadcaster said its advertising revenue had fallen 6% in the three months to 30 June, having risen 12% in the previous quarter.
However it experienced a rise in pre-tax profits from £97m to £181m for the first half of the year.