Radio 4 attracts record listening figures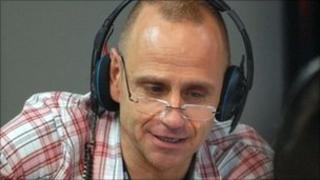 BBC Radio 4 has attracted the station's highest ever ratings since its inception in 1967, according to figures released by Rajar.
The industry body said between March and June of this year a record 10.8 million people tuned in.
Compared with the same period last year 450,000 more people are listening on a weekly basis.
Chris Evans' Radio 2 Breakfast Show lost 510,000 listeners compared to the first three months of the year.
Evans show attracted 8.6 million listeners every week. Over the same period last year 8.7m were tuning in.
The star took over from Terry Wogan's breakfast show in January 2010.
Overall the station has 240,000 more people tuning in than it did the same time last year.
But a spokeswoman said it was "seasonal fluctuation" and added that presenters Vanessa Feltz, Mike Harding and Zoe Ball have all enjoyed a boost to their listening figures.
Radio 1 has 120,000 fewer listeners compared to this time last year.
Its breakfast show, hosted by Chris Moyles, now attracts 7.4 million listeners every week - down from 7.5 million in the first three months of 2011 and 7.7 million last year.
Sister station BBC Radio 1Xtra has reached its highest ever figures, with nearly a million people listening every week.
But Radio 4 Extra, which launched in April, is the most popular digital-only radio network.
In its first three months it has reached an average of 1.6 million listeners a week - up half a million on Radio 7, the station it replaced.
Tim Davie, Director BBC Audio & Music, said: "Radio 4 and Radio 4 Extra play a unique role in the country's cultural and news agenda, so I am delighted to see listeners tuning into them in record numbers."
Radio 3 has had a 17% increase year-on-year, with the launch in May of a daily live concert being attributed as one of the factors.
And the World Service's audience has increased by 34% year-on-year, boosted by listeners tuning into the service for coverage of the Arab Spring.