Elisabeth Murdoch won't take seat on News Corp's board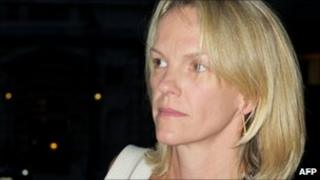 This round-up of Monday's main media stories looks at the news that Elisabeth Murdoch's will not be sitting on the board at New Corp.
Rupert Murdoch's daughter Elisabeth will not be joining the News Corporation board, despite suggestions that she would do so, BBC News reported at the weekend. She had told its directors it would be "inappropriate" for her to make the move and "the independent directors agreed that the previously planned nomination should be delayed." News Corp recently bought the Shine Group, Ms Murdoch's TV production company.
The Telegraph reports that the BBC is launching an updated version of the iPlayer for TVs, says the Daily Telegraph. From Monday the new version is available on Sony's PlayStation 3 games console, and it is hoped that it will widen the iPlayer's audience to include the older, less tech-savyy TV audiences.
Sophie Radice in the Observer looks at at the recent Ofcom research into the way we use our smartphones. She argues that it's not teenagers but middle-aged users who seem to be addicted to the delights of the smartphone. She says: "It is highly likely that adults who took part in the Ofcom survey were far less willing to admit tweeting, texting, surfing and emailing when they were meant to be watching Chekhov or in a terribly important meeting."
A Trinity Mirror investor wants the publisher to find a merger partner after talks with the Northcliffe, the Daily Mail's regional newspaper division, fell through. according to the Sunday Times. The Trinity group's share price has fallen by two-thirds so far this year.
Many of Monday's newspapers feature dramatic images of burning buildings, looting, and clashes between riot police and youths in Tottenham over the weekend, as reported in the BBC papers review.