Locations of local TV services revealed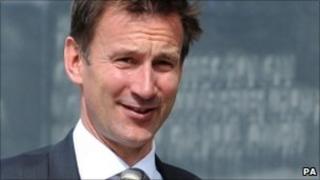 This round-up of today's main media stories focuses on the government's announcement about new local TV services and the media aspect of the UK riots.
The 65 towns and cities that are in the running to host the UK's first local television services have been revealed by Culture Secretary Jeremy Hunt. Featuring a map of the selected locations, BBC News reports that licences will be advertised later this year.
The Guardian adds that a number of places including Bradford, Coventry, Leicester, Derby and Bath look likely to miss out because of technical restrictions. It also reports that the Scottish Culture Secretary, Fiona Hyslop, criticised the proposed locations, saying they "fall far short of the mark".
BBC News reports that social networks were used by those co-ordinating clean-up operations across the capital after the riots on Monday night. One Twitter account called @riotcleanup gained more than 18,000 followers in a matter of hours. Others used the hashtag #riotscleanup to plan local operations to clear the debris from the streets.
Digital Spy says that despite reporters and cameramen from Sky News, ITN and the BBC being attacked on Monday night in London, the rolling news coverage proved a hit with viewers. Sky News and the BBC News Channel had their highest viewing figures for 10 years. The BBC's News at 10 programme attracted an audience of 7.15m, its biggest this year.
Roy Greenslade in the Guardian says local newspaper reporters risked life and limb to cover the riots in London but their efforts were not reflected in their papers' online coverage. He says: "The problem could not be clearer. Local newspapers remain wedded to print. They are just not set up to report online, even if their journalists have engaged with new media tools.
"Publishers need to learn from this experience. They have failed their audiences by failing to invest enough in online resources."
Continued unrest in several English cities is the dominant topic in Wednesday's papers, as reported in the BBC's newspapers review.