Musicians seek control of rights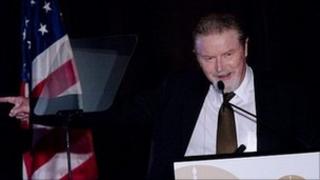 Bob Dylan and Tom Petty are among the music stars trying to gain control of their copyrights, according to reports.
From 2013 artists in the US will be able to regain copyrights on recordings put out 35 years beforehand, as long as they have applied two years in advance.
The New York Times said a number of rock and pop veterans had filed claims with the US Copyright Office.
Record labels, currently grappling with falling sales and the effects of online piracy, are likely to fight the move.
The Recording Industry Association of America, which represents US record labels, said it did not believe the "termination right" applied to most sound recordings.
Most albums were "works for hire" by musicians who were effectively employees at the time, they argue.
If they are successful, artists would receive royalties that currently go to record companies.
Eagles star Don Henley - part of the Recording Artists Coalition, which seeks to protect the rights of musicians and songwriters - said his band thought it was "wise" to invoke the right.
"Artists getting their masters back is a personal issue," he told the New York Times.
"I don't want to presume to speak for others, but I know that I want mine back.
"I look at my masters as something I created. The work for hire clause attempts to state that the record labels are the creators of these works, which is absurd.
"The artists create these works and they should own them. It's as simple as that."