Freesat tops 2 million sale mark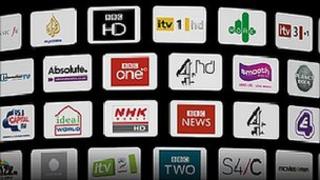 More than 2 million people now have Freesat, the free-to-air satellite TV service, the company has said.
The company also claimed that 47% of its users had defected from BSkyB, cementing Freesat's position as the fastest growing TV platform in the UK.
The company added that customer research showed a "steady increase" in defectors from Sky over time.
The joint venture between the BBC and ITV aims to provide a free alternative to Sky's digital service.
"We launched three years ago and in that short time have quickly established ourselves as a real challenger and genuine alternative to pay-TV," said Freesat's managing director, Emma Scott.
However, sales figures may not accurately reflect the service's user base. Many TVs are now sold with a Freesat tuner included, but it could go unused if customers opt to connect the set to their existing set-top box or aerial.
Freesat does not have exact figures on how many "active users" it has, but said there are currently 1.2m viewing homes.
Freesat offers more than 150 TV, radio and interactive channels.
In July, the BBC Trust said Freesat could start to offer pay-TV channels, too - including films, but excluding live sports coverage.
Freesat said no plans for such a service had been put in place as yet.