Channel 4 admits athletics 'false start'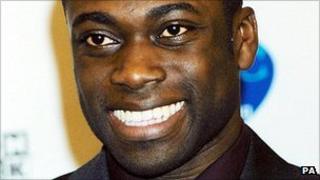 Channel 4 has said it will continue to work with presenter Ortis Deley after hundreds of complaints about his role in the coverage of the recent World Athletics Championships in South Korea.
Stuart Cosgrove, Channel 4 director of creative diversity, admitted that its coverage had "a false start", but that it responded to criticism and improved.
He told Broadcast magazine it was a commercial and ratings success.
"There is no question that we will be working with [Ortis] again," he said.
The host faced criticism for not knowing the names of some athletes and struggling to handle links between the coverage.
His involvement was "scaled back" and he was replaced by Rick Edwards as the lead presenter.
"Sport is one of the most conservative areas of broadcasting and part of Channel 4's identity is in risk taking," Mr Cosgrove said, adding that Channel 4 was committed to new presenting talent.
The broadcaster will be showing the London 2012 Paralympic Games and has committed £500,000 to finding new disabled talent to front the coverage.
Six presenters have been identified and have undertaken work placements with producers and broadcasters to prepare them for live presenting.
London 2012 chairman Lord Coe said he had not seen the World Athletics Championships coverage but he "couldn't want for a better broadcast partner than Channel 4".