Unauthorised Julian Assange autobiography due out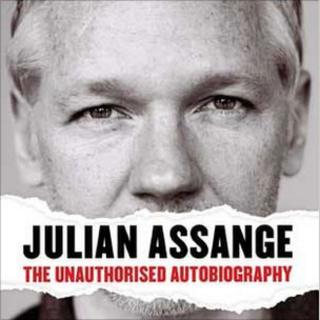 This round-up of Thursday's main media stories focuses on a dispute over a new book by the Wikileaks founder.
An autobiography of Wikileaks founder Julian Assange is being published despite the fact Mr Assange tried to cancel the project, reports BBC News. According to the publishers, Mr Assange signed a contract with Canongate Books to write a book "part memoir, part manifesto" but "after sitting with a ghost writer for more than 50 hours of taped interviews, he decided he wanted to cancel the contract".
Extracts from the Assange autobiography appear in the Independent. It says the book "offers a deeply personal insight into a man who, in less than a year, went from being an obscure former hacker to one of the world's most recognisable faces thanks to his organisation's explosive revelations… It addresses for the first time the events that forced him into a costly extradition battle over allegations that he sexually abused two women during a stay in Stockholm last summer."
Members of the BBC Trust meet today to discuss the BBC's long-awaited cost-cutting proposals, labelled Delivering Quality First. The Guardian says it understands the plans include merging the management of BBC2 and BBC4, with the controller of BBC4 possibly reporting to the BBC2 chief. Savings would be made by bringing commissioning structures closer together, with more repeats. The paper says that, if approved by the BBC Trust, it could lead to similar synergies between BBC1 and BBC3.
Max Davidson in the Daily Telegraph sympathises with critics of Radio 3's new-look Breakfast Show, in which listeners are invited to tweet or text their comments. He says "they should cut the gimmicks, stop trying to appease the iPod generation, with their notoriously short attention span, and restore Radio 3 to its former glory - as a cathedral of sound in which, if there is a respectful hush, it is not for reasons of elitism, but because the sublime music demands it."
MPs are to question a senior Met Police officer over a decision to drop a legal bid to force the Guardian to reveal its sources for phone hacking stories. BBC News reports the Commons home affairs committee will summon Deputy Assistant Commissioner Mark Simmons to give evidence in a private meeting on Friday.
Plans to release a 2012 Blue Peter annual have been scrapped because of a lack of interest from shops and consumers, reports the Daily Mail. It says "46 years after it was first published the book has been axed after the children's classic fell out of favour". The paper says ratings for the BBC show have dropped to a 50-year-low with fewer than 100,000 viewers. Matthew Reynolds, sales and licensing manager at the publishers Pedigree told the Radio Times: "Blue Peter is fighting against up to 200 other brands that retailers select from and it wasn't seen as being strong enough."
There is consensus in the newspapers that the Bank of England is to begin another round of quantitative easing. The Independent says although growth was boosted by 2% in 2009, the effects may be less dramatic this time, as reported in the BBC's newspaper review.