'New Brit School' plan for North West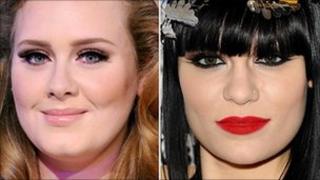 A "new Brit School" could be created in the North West by 2013, former education secretary Lord Baker says.
He said it would be "very sensible" to have a centre, established on the same lines as south London's Brit School, based in the MediaCity area of Salford.
It came as research suggested that Brit School alumni, such as Adele, Jessie J and Leona Lewis, had sold 65 million albums worldwide.
Lord Baker was speaking at the school's 20th anniversary celebrations.
The Conservative peer is behind an initiative to develop university technical colleges (UTCs).
UTCs will provide high-level technical skills for 11 to 19-year-olds, in conjunction with employers and universities.
But a new school in Salford - which would be run entirely separately from the Brit School - could be aimed at 14 to 19-year-olds, like its south London counterpart.
"I'm very hopeful that, under this new type of college, we're going to establish a new Brits School... very similar to yours," said Lord Baker, who now chairs the Baker Dearing Educational Trust and Edge Foundation.
"We've looked at what you've done because you've found a way to make it successful."
He added: "We're thinking of a curriculum that is 50% performing arts and 50% technology - running television studios and recording studios.
"I hope we might have that going within two years."
He said it would be logical for the school to be based in Salford "because the BBC is going there and it's becoming a big cultural centre".
Brit School principal Nick Williams said he understood Lord Baker's plan was still "in its early days".
He added that creating a centre for the creative industries in places like Salford would "bring together into one place, a series of large, small and medium-sized companies that have an inter-relationship".
Adding educational facilities to such a creative centre could provide a route for talent into the entertainment industry, ensuring students were learning the right things and connecting organisations with local communities, he said.
Highlights of the Brit School's "industry day" included an emotional performance of The Honour of Your Name, from US musical The Similar Way, by student Ashleigh Ludwig.
An acceptance speech by 18-year-old Ben Lochrie - who was awarded the school's guitarist of the year award - gave the impression that such tasks were part of the curriculum.
"I'd like to thank my Mum and Dad, who are sat over there," he said ahead of a virtuoso performance of Joe Satriani's Satch Boogie.
"I can't believe I get to play in front of Sir George Martin."
The Beatles producer, who was instrumental in helping to raise funds and establish the school - which opened in September 1991 - was there to see the opening of a recording studio named in his honour.
The 85-year-old former Brit School governor brought the house down when he spoke of his delight at the "enormous honour".
"If there's anything to have my name attached to it, it would be lovely to have it in the Brit School - much better than an airport," said Sir George, referring to Liverpool's John Lennon Airport.