Papers predict extent of BBC cuts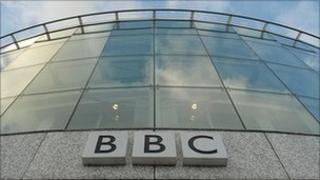 This round-up of Thursday's main media stories previews today's strategy announcement by the BBC, aimed at cutting spending by 20%.
The Financial Times predicts the BBC will cut 2,000 jobs, out of 18,000 currently funded by the licence fee, as it announces plans to cut spending by 20% over five years. The paper says no services will close under the review, which follows last year's licence fee settlement.
The Guardian says the BBC is expected to announce that it will leave its west London home, as part of radical plans that will see more staff moving out of London to Salford and elsewhere. It says "the move is at the heart of the BBC's long-awaited cost-cutting strategy, which will see nearly 2,000 more jobs going at the public broadcaster, and some original programming, such as daytime shows on BBC2, eliminated to save money."
The Vatican has condemned the BBC's suggestion that religiously "neutral" terms should be used instead of "BC" and "AD" during discussions of history on air, reports the Daily Telegraph. It says "the semi-official newspaper of the Holy See, L'Osservatore Romano, described the guidance from the BBC's ethics advisers as 'enormous nonsense' and accused the broadcaster of 'senseless hypocrisy'." The telegraph adds that the BBC says individual programmes are free to choose which terms are used.
BBC News carries tributes to Steve Jobs, the co-founder of Apple, who has died. New York Mayor Michael Bloomberg said that "America lost a genius who will be remembered with Edison and Einstein, and whose ideas will shape the world for generations to come".
David Cameron's speech to the Conservative conference is analysed in detail on many front pages, as reported in the BBC's newspaper review.