Radiohead spearhead surge in vinyl sales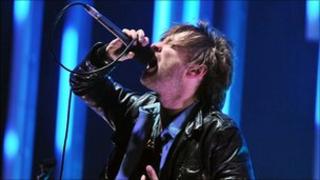 Sales of vinyl albums have risen 40% in 2011, thanks to the likes of Radiohead, Adele and Beady Eye.
More than 240,000 albums have been sold so far this year, compared to the 234,000 purchased in all 52 weeks of 2010, the Official Charts Company said.
Radiohead's King Of Limbs tops the best-sellers' list, beating Adele's 21 which is the year's most popular album across all formats.
The peak year for vinyl sales was 1975, when 91.6 million albums were bought.
Records topping the charts that year included Elton John's first greatest hits collection, Led Zeppelin's Physical Graffiti and Pink Floyd's Wish You Were Here.
In 2010, only 0.2% of all albums sold in the UK were on vinyl.
CDs formed the bulk of the total 119.9 million sales, with digital albums accounting for 21 million.
The Official Charts Company said this year is set to be the best for vinyl since 2005, when sales reached 351,000.
Radiohead's position at the top of the vinyl chart is due in part to a limited edition "newspaper" edition of The King Of Limbs.
This came with two heavyweight 10-inch vinyl records, specially-created artwork and 625 postage stamp-sized prints.
The Oxford band, who recently revealed tour plans for 2012, have sold around 20,000 copies of their eighth album on vinyl.
They are joined in the Top 10 by Arctic Monkeys, PJ Harvey, Kate Bush and Nirvana - whose reissued Nevermind has seen healthy sales in the last month.
Six of the Top 10 were released by independent labels, with Domino and XL the most-represented record companies on the list.