Shakespeare in Love 'to be adapted for the stage'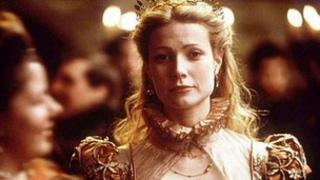 Oscar-winning film Shakespeare in Love is to be adapted for the London stage.
Playwright and original screenwriter Tom Stoppard will adapt his own work for the Disney-co-production, industry publication Variety has said.
Disney has told the BBC it is "deep into negotiations" but added "deals are far from set".
The 1998 film won best picture at the Academy Awards and earned Gwyneth Paltrow and Judi Dench best actress and supporting actress honours.
The latter award for Dame Judi came despite appearing on screen as Queen Elizabeth I for less than eight minutes.
Sonia Friedman Productions, behind recent West End successes Jerusalem and Legally Blonde: The Musical, is reported to be co-producing with Disney.
Efforts to adapt the film to the stage have been ongoing for some years.
A musical version of the film was touted in 2009 by the theatrical arm of its producers Miramax.