Charlie Sheen pays tribute to late comic Patrice O'Neal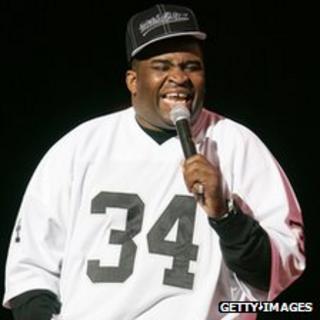 Actor Charlie Sheen has paid tribute to Patrice O'Neal, a comic who mocked him on a TV show earlier this year, following his death at 41.
"The entertainment world as well as the world at large lost a brilliant man," Sheen said on Twitter.
O'Neal, who had diabetes, appeared in numerous US TV programmes, including Arrested Development, The Office and David Letterman's late night chat show.
He died on Tuesday from complications of a stroke he suffered last month.
O'Neal's mocking of Sheen during a Comedy Central "roast" was considered a highlight of the September event.
In his tweet, Sheen admitted he had only known the comic for a few days prior to the show but had been "inspired by his nobility, his grace and his epic talent".
Comedienne Sarah Silverman also paid tribute, saying the Boston-born jokesmith had "made us laugh til we cried".
He is survived by his wife Vondecarlo and his stepdaughter Aymilyon.