Crash director Paul Haggis awarded damages over profits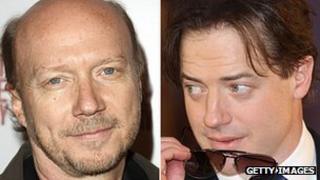 A producer of the Oscar-winning film Crash, has been ordered to pay $12m (£7.6m) in damages to director Paul Haggis and actor Brendan Fraser.
The Los Angeles Times reported that earlier this year a judge ruled Bob Yari had improperly withheld profits from the $100m (£64m) grossing movie.
Superior Court Judge Daniel J. Buckley said Mr Yari breached his contract by "diverting funds to third parties".
Mr Yari's lawyer said: "We respectfully disagree with the decision."
Haggis - who also wrote the screenplays for Million Dollar Baby and two of Daniel Craig's James Bond films - launched legal action in 2007, claiming Yari breached a profit sharing agreement made in 2002.
The judge said that Yari had used "bogus contractual interpretations" and "inappropriate accounting procedures" to avoid paying the correct amount of money to Haggis and Fraser as well as co-writer Bobby Moresco and producer Mark Harris.
Yari was ruled to have used his companies to improperly deduct costs from the film, for things such as tickets to the Oscars, which reduced the revenue that was supposed to be shared between all the relevant parties.
Attorney Behzad Nahai, who represents Yari, said: "We obviously and respectfully disagree with the decision.
"The effect of this decision is that the person who took the risk and financed and proceeded with the making of this movie, is in essence being penalised by this court."
The $12mn (£7.6m) damages is made up of a combination of $9m (£5.7m) and $3m (£1.9m) in interest.
How the amount is to be split between the parties has not been revealed.
Yari is also involved in another dispute about the movie.
Actor Matt Dillon launched legal action last year, claiming he is owed more than $100,000 (£63,000) for his work on the movie.
The film, which was about racial tension in Los Angeles, won three Academy Awards in 2006, including best picture.