Hollywood dialect coach Robert Easton dies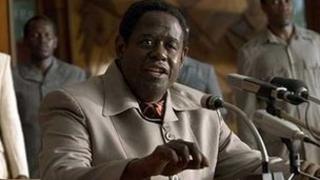 Robert Easton, the US dialect coach who taught Forest Whitaker to speak like Idi Amin in The Last King of Scotland, has died in Los Angeles aged 81.
Described by the Los Angeles Times as "the Henry Higgins of Hollywood", the former actor was an expert at accents who worked with many top stars.
Arnold Schwarzenegger, Charlton Heston and Liam Neeson were among his pupils.
Actor Robert Duvall remembered him as "a wonderful man, a very unique personality and a master at his craft".
Easton's many credits include Paint Your Wagon, Pete's Dragon, Good Will Hunting and Primary Colors.
He also appeared in the latter as Primary Colors, playing the family doctor to John Travolta's Bill Clinton-like presidential candidate.