Subsidised theatres see audience slump since 2009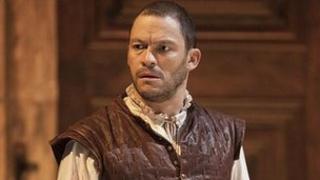 Theatres which get regular funding from Arts Council England (ACE) have seen a slump in audiences since 2009, a new report has revealed.
The annual figures show audiences have fallen from 14.1 million to 13 million.
The lowest attendances of the 2010/11 season were in the east and east midlands with just 2% and 3% respectively, of the total for England.
However, audiences for visual arts, dance and literature events have increased.
The figures are split into known and estimated figures, the estimates coming from free non-ticketed events such as street theatre performances.
Literature events, for example, have seen an increase from three million to more than eight million between 2009/10 and 2010/11 - although a large part of this is based on estimates.
Music events have held steady, while dance events have also seen a boost of nearly three million in attendance.
'Challenging theatre'
The report represents more than 800 organisations which receive arts council and lottery funding.
An Arts Council spokesperson said: "While any drop in arts attendance is disappointing, against the current economic backdrop theatre attendance figures are holding up very well.
"This country is currently creating some of the finest and most challenging theatre in the world and the Arts Council is working with arts organisations across the whole country to help them continue to produce innovative, exciting work that audiences want to see.
"That's why we are investing £308.7m into the theatre sector between now and 2015 ."
In the government's spending review in 2010, Arts Council England saw its budget slashed by nearly 30% - resulting in more than 200 organisations that received regular funding missing out.