£37m arts funding boost on offer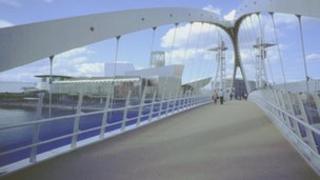 Arts Council England (ACE) has invited community groups, museums and libraries in more than 70 areas where people are not engaging with the arts to apply for grants of up to £3m each.
ACE is offering a total of £37m over three years to areas it says fall into the "lowest 20% of arts engagement".
Leicester, Barking and Dagenham, Luton, Bradford, Salford, Wigan and Birmingham are among those eligible.
Arts Council England's National Lottery income will fund the grants.
"We hope this programme will inspire new partnerships," said Art Council England's chief executive, Alan Davey.
He said he wanted to hear from organisations who are already developing audiences as well as those who had "not worked with the Arts Council before, but who could be part of innovative programmes that have a real impact in attracting new people to the arts".
The 71 eligible areas were identified by an Arts Council England survey.
There will be two opportunities to apply for funding for the Creative People and Places programme.
The first deadline for registration is 23 March 2012 and the minimum grant that can be applied for is £500,000.