Spawn royalty battle is settled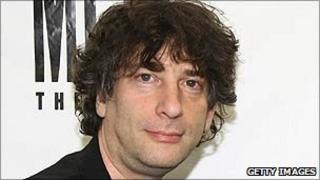 Writers Neil Gaiman and Todd McFarlane have agreed a settlement in their long-running legal feud over who owns which characters in the Spawn comic books.
For the last decade, they have been arguing over characters such as Angela and Medieval Spawn, which were introduced to the series in 1993.
Court documents filed on Friday said an agreement had now been reached, but the terms will remain confidential.
The Spawn series tells the story of a murdered CIA agent who becomes a demon.
It has been turned into a film and an Emmy Award-winning TV series for HBO.
The comic books were created by McFarlane, a former illustrator of Batman and Spider-Man, in 1992. Gaiman wrote the ninth instalment, supposedly a one-off issue, which introduced Cogliostro, Angela, and Medieval Spawn.
Gaiman - known for the novel Stardust and the Sandman comic book series - sued in 2002, claiming co-authorship of the characters.
A jury eventually ruled that Gaiman was co-owner of issues nine, 26 and the first three issues of a spin-off.
For the last nine years they have been trying to agree on how much money the characters involved have generated, so they can work out Gaiman's royalty entitlement.
Although the dispute has now been settled out-of-court, the details will remain confidential, said Gaiman's lawyer, Jeffrey Simmons.
"This is intended to put an end to the whole thing. It's fair to say both parties are pleased to have this resolved,'' he added.