Adam Mars-Jones wins Hatchet Job prize for book review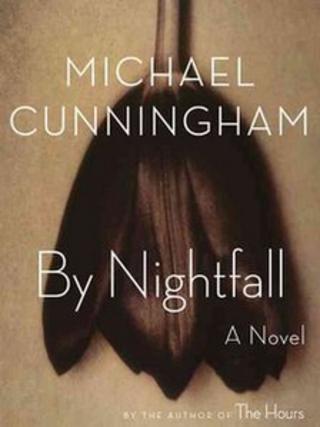 Critic Adam Mars-Jones has won the inaugural Hatchet Job of the Year award for his scathing review of Michael Cunningham's latest work, By Nightfall.
The award is given for the "angriest, funniest, most trenchant" book review published in the last year.
Mars-Jones accepted his prize of a year's supply of potted shrimp at a ceremony in a London pub.
The award aims to raise the profile of critics and to "promote integrity and wit in literary journalism".
The critic demolished Pulitzer Prize-winner Cunningham's book about a middle-aged gallery owner attracted to his young brother-in-law in a 1,000-word review in the Observer last January.
Mars-Jones attacked Cunningham's prolific use of literary references, noting each quote used from classic novels.
"In a 20-page section...there are explicit references to: The Magic Mountain, John Cheever, Death in Venice, Donald Barthelme, Raymond Carver, Hawthorne and Death of a Salesman," he wrote.
"As if that was not enough, there's a further cluster of references to The Great Gatsby. All well and good - but Gatsby didn't get to be Gatsby by dangling dozens of previous books behind it, like tin cans tied to a tricycle."
Judge Sam Leith said: "The best hatchets, in criticism, are wielded with precision as much as they are with force.
"Adam Mars-Jones's review of Michael Cunningham had everything a reader could hope for in a hostile review. It was at once erudite, attentive, killingly fair-minded and viciously funny."
Mars-Jones's prize included a golden hatchet buried in a book-shaped cake.
The review of By Nightfall beat seven other finalists for the prize.
Also nominated was Geoff Dyer's take on Julian Barnes' Booker-winning novel, The Sense of An Ending, of which he said: "It isn't terrible, it is just so... average," and David Sexton's review of Carol Ann Duffy's The Bees - calling it "very GCSE".