Jazz FM apologises over 'porn' soundtrack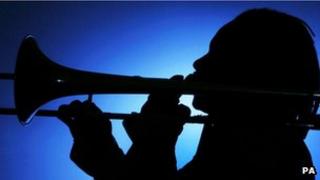 Digital station Jazz FM has apologised after what appeared to be part of a pornographic film soundtrack was broadcast during one of its shows.
Listeners to Mike Vitti's show on Saturday heard about five minutes of groaning in the background as music and adverts played.
A statement from Vitti was posted on the station's website on Monday.
"Please accept our profound and sincere apologies for any offence we may have caused," it read.
"Unfortunately we had an unauthorised access to the live feed on Jazz FM on Saturday 18 February at 7:15pm which resulted in a highly regrettable incident.
"Rest assured we have taken steps to ensure that there will be no repeat."
On his Twitter feed on Tuesday, Vitti - who is also head of programming - wrote: "I'm truly sorry but we have had a major hack into the feed.
"Engineers looking into it now, once again, profound apologies."
Vitti added that he would apologise on air on his next show.
He went on to tweet that he "was going to London after last week's fiasco. Not been in a good mood these last few days. Can't understand why someone would do that."
The station has an average weekly audience of about 500,000 and covers many jazz genres, including funky, Latin and big band.
Vitti's Funky Sensations show features such artists as Rick James, Teddy Pendergrass, George Duke, Booker T and Roy Ayers.