Broadway director Theodore Mann dies aged 87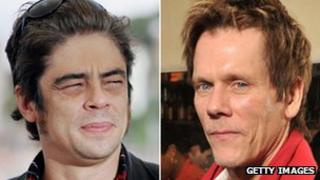 Award-winning US director and producer Theodore Mann has died, aged 87.
Mann, who co-founded New York's Circle in the Square Theatre and its school, passed away on Friday of complications from pneumonia.
Charlotte St Martin from The Broadway League said his contributions to theatre were "immeasurable".
Mann, who directed more than 200 productions, received his first Tony award in 1957 for Long Day's Journey into Night.
In 1976 he was presented with a special Tony for 25 years of work with the Circle in the Square and its school for young actors, which he co-founded in 1951.
Philip Seymour Hoffman, Kevin Bacon, Lady Gaga and Benicio Del Toro were all students at the school.
"His contributions to Broadway and off-Broadway are immeasurable, both in the productions he created and the talent that he nurtured,'' said St Martin.
Together with Paul Libin, president of the Circle, Mann presented many new and classic works at the theatre.
Notable productions they include The Lady from the Sea, which marked Vanessa Redgrave's first Broadway appearance, and Oscar Wilde's Salome, which starred Al Pacino.
Mann, who married the late soprano singer Patricia Brooks in 1953, is survived by two sons and five grandchildren.