Great Expectations leads Bafta TV Craft nominations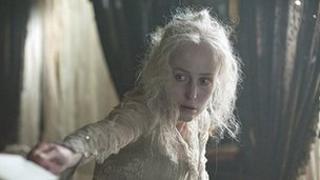 BBC One's adaptation of Great Expectations by Charles Dickens has been named the leading nominee for the Bafta TV Craft Awards, which honour behind-the-scenes programme-makers.
Great Expectations, which starred Gillian Anderson and Ray Winstone, has received seven nominations.
Another BBC One period drama, Birdsong, received five nominations, as did David Attenborough's Frozen Planet.
The categories range from best writer and director to editing and costumes.
ITV1's Appropriate Adult, telling the story of serial killer Fred West, received four nominations.
Downton Abbey, Top Boy, Sherlock and The Crimson Petal and The White all got three nominations each.
The awards will be handed out in London on 13 May.