Ofcom finds 5 live 'not in breach' of swearing rules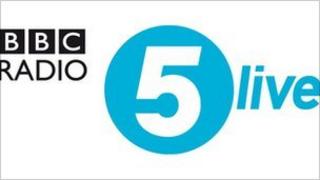 Ofcom has found BBC Radio 5 live's 606 football phone-in 'not in breach' of rules governing swearing on air.
It comes after Bournemouth chairman Eddie Mitchell appeared on the network in February and swore three times during the live programme.
He was fined £1500 by the Football Association for misconduct.
The broadcasting watchdog said the show handled the 'incident appropriately', by cutting off Mitchell and apologising to the audience.
The Cherries chairman's offensive language came as he defended his decision to allow the wife of Russian co-owner Maxim Demin to speak to the team at half-time during their match against MK Dons.
Ofcom noted that the show's presenter Mark Chapman "strongly rebuked the contributor in question; instructed the contributor to be cut off; and handled the incident appropriately, in particular, by giving an immediate and unequivocal apology to the audience."
During the show, Chapman said: ""Get rid of him! Get rid of him! I don"t care who you are.
"You do not come on this show, which is listened to by fans of all ages, and swear not once, not twice, but three times."
After the broadcast, Mitchell issued a statement: "I apologise for my language on BBC Radio 5 live today.
"I am a passionate man and unfortunately that manifested itself in the language I used during the interview. I deeply regret any offence caused to younger listeners."