Shakespeare film in German Film Prize triumph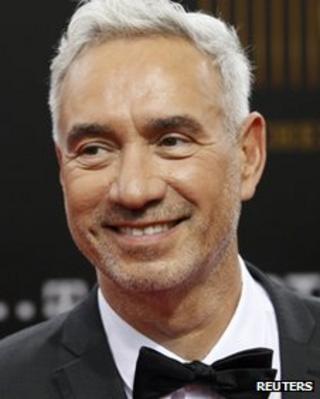 Independence Day director Roland Emmerich has won six awards in his native Germany for his Shakespeare mystery Anonymous.
The film questions whether William Shakespeare was the true author of some of his most famous works.
Cannes winner Stopped On Track won the top prize - the Golden Lola - as well as prizes for best director, best actor and best supporting actor.
The annual awards are voted for by the German Film Academy's 1,300 members.
They are among the most lucrative film awards in the world, with a total of €3m (£2.4m) given as cash prizes.
Director Andreas Dresen and producer Peter Rommel collected the Golden Lola at a ceremony in Berlin.
"This is not the European Cup, this is the Champions League!" said Rommel, on receiving the award, which includes a cash prize of €500,000 (£408,000) to invest in a new project.
Stopped on Track (Halt Auf Freier Strecke), the portrait of a man dying from a brain tumour, was joint winner in Un Certain Regard category at the Cannes Film Festival last year.
Cultural achievement
Anonymous won six out of a possible seven nominations, including awards for cinematography and costume design.
The film, which played at the London Film Festival last autumn, marked the first time Emmerich had filmed in his home country for more than 20 years.
The Hollywood-based director is best known for effects-laden blockbusters such as Godzilla, The Day After Tomorrow, and, more recently, 2012.
Anonymous starred a host of British actors including Rafe Spall, as William Shakespeare, and Rhys Ifans, as the Earl of Oxford - purported in the film to be the real author of Shakespeare's works.
It was the subject of some criticism - particularly in Britain - from Shakespeare scholars who claimed the theory was nonsense, but despite a lacklustre performance at the box office, the film was well received in Germany.
The Lolas are intended to reward cultural achievement rather than box office success, with the prize money underwritten by the German government.