Michael Morpurgo in book festival line-up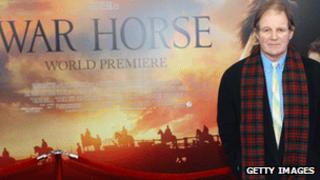 War Horse author Michael Morpurgo and journalist John Pilger will be among the guests at this year's London Literature Festival.
Poet Tony Harrison and Alexei Sale will also appear at the event, which runs from 3 to 17 July on London's Southbank.
This year's themes are Capital Stories - about London life - Arab Revolutions and poetry slam, Shake the Dust.
The poetry slam will be led by Saul Williams and Kate Tempest.
Multi-media event All You Ever Wanted to Know About the Arab Revolutions But Were Afraid to Ask will feature live satellite link-ups to countries like Tunisia and Iran.
Activists, writers, bloggers and artists will share their first-hand experiences of revolution.
Mark Haddon, who wrote The Curious Incident of the Dog in the Night-Time, will also do a talk at the festival.
Will Self will examine the Olympic regeneration programme in East London.
"With its urban feel and unique mix of spoken word, performance and discussion - not to mention a host of world-class writers - this year's line-up holds up a mirror to the dynamism and diversity of the capital," said Martin Colthorpe, senior literature programmer at the Southbank Centre.
Last year's festival guests included Philip Pullman and Alan Hollinghurst.
The first London Literature Festival took place in 2007.