Grammys reinstate best Latin jazz album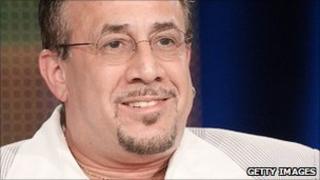 Grammy organisers have reinstated the best Latin jazz album prize as part of changes to next year's awards.
The Recording Academy cut the category last year, sparking protests from Latin musicians who later sued over the move.
However, a Supreme Court judge rejected the claim in support of the organisers in April.
"I don't hold anything against the Latin jazz community for the passion that they have for their music," academy president Neil Portnow said.
He added: "Every year we diligently examine our Awards structure, including evaluating proposals, to develop an overall guiding vision and ensure that it remains a balanced and viable process.
"The community put a good proposal together this year, and we see the results of that."
Last year's changes saw the best Latin jazz album prize consolidated into the best jazz instrumental category, making the musicians compete against a larger group of artists across a broader range.
Four musicians, led by percussionist Bobby Sanabria, had argued the removal had a detrimental effect on their careers.
Other changes to next year's ceremony include the introduction of new awards for best urban contemporary album and best classical compendium "involving a mixture of classical subgenres".
The best Latin pop, rock or urban album honour will be split into two categories - best Latin pop and best Latin rock, urban or alternative.
However, the best Banda or Norteno album and best regional Mexican or Tejan album have been combined into one award, best regional Mexican music album.
A music educator of the year award has also been established to recognise those "who have made a significant and lasting contribution to the field of music education".
Nominations for next year's awards will be broadcast live in the US on 5 December, with the ceremony itself on 10 February.