BBC News picks up Online Media awards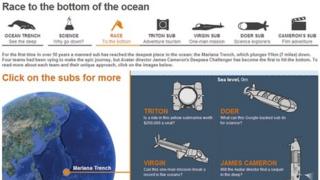 The BBC News website has won two prizes at this year's Online Media Awards in London.
It was awarded best site for news-led journalism, beating the likes of The New York Times, Sky and the Telegraph, and best video journalism for its On Demand content.
The Guardian picked up five awards including best national news site and best technical innovation for its iPad edition.
It was also named website of the year.
Other winners included The Arts Desk and The Economist for best specialist site and The Belfast Telegraph for best local/regional news site.
The Sunday Times also won the prize for best photography, while Mail Online won the Chairman's award.
Commenting on the BBC News website's awards, editor Steve Herrmann said: "The BBC News website draws on the full range of the BBC's journalism, from local to global, in text, graphics, audio and video, and it is great to see the efforts of all those involved acknowledged in this way."