Stars pay tribute to Deep Purple's Jon Lord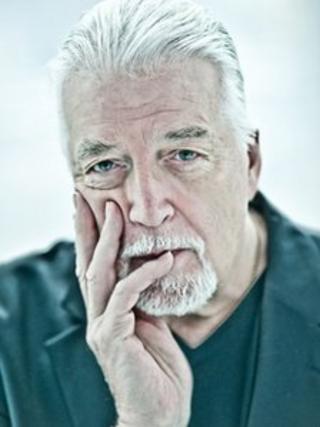 Stars from the world of music and beyond have paid tribute to Jon Lord, former keyboard player with heavy rock band Deep Purple, who died on Monday.
Artists took to Twitter to pay their respects to the 71-year-old.
The Kinks posted: "RIP Jon Lord. A fantastic pianist and composer. With The Kinks, he played keyboards on You Really Got Me. Legend."
Twisted Sister's Dee Snider tweeted: "What an amazing musician and a true gentleman. We lost a great one. RIP."
Former Guns n' Roses guitarist Slash posted his comments: "Sad day in rock'n'roll. Jon Lord has passed on. One of the biggest, baddest, heaviest sounds in heavy metal. One of a kind. RIP."
Actor Ewan McGregor also paid tribute: "Jon played with my great friend Tony Ashton. They'll be jamming upstairs now!"
While jazz pianist Jamie Cullum described Lord as "a hero of the keys."
Referring to a popular make of synthesizer, he added: "I think I still have one of your Moogs!"
Richard Jones of Welsh band Stereophonics tweeted: "Deep Purple in Rock was the first album I bought. RIP Jon Lord. Legend! RJ x."
Lord co-founded Deep Purple in 1968 and co-wrote many of the group's songs including Smoke On The Water. He also played with bands including Whitesnake.
The band said on Twitter: "God bless you Mr Jon Lord. Hasta siempre maestro Jon Lord."
Lord had been receiving treatment for pancreatic cancer since last August.
He died at the London Clinic on Monday, surrounded by family, a statement said. "Jon passes from Darkness to Light," it added.
Rage Against the Machine star Tom Morello praised "Deep Purple's cornerstone/keyboardist. So many great great songs and that incredible SOUND of his! Thank you."
Former Yes keyboard player Rick Wakeman was a friend and said he was "a great fan".
"We were going to write and record an album before he become ill," he said. "His contribution to music and to classic rock was immeasurable and I will miss him terribly."
Iron Maiden said on their Twitter account that they were "very sad" to hear Lord had passed away.
Born in Leicester, Lord learned classical piano at an early age before being seduced by watching early rock 'n' roll star Jerry Lee Lewis and jazz organist Jimmy Smith.
Lord's rock attitude helped Deep Purple become pioneers of progressive and heavy rock.
Away from rock music, Lord composed and performed with the Royal Philharmonic Orchestra at the Royal Albert Hall in 1969.
He also performed a concert to mark the 30th anniversary of Concerto for Group and Orchestra.
He broke the news of his cancer diagnosis on his website last year, telling fans he would continue to write music as part of his therapy.