BBC to reschedule riot programmes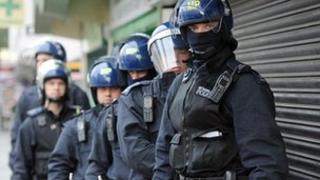 The BBC is to reschedule two programmes about last summer's riots in England after a judge prevented them from being broadcast.
The judge presiding over the trial of eight men cleared of murder during rioting in Birmingham in August said the documentaries could prejudice the trial and imposed an injunction.
The two-part The Riots: In Their Own Words, had been due to air this week.
Following the acquittals, the documentaries can now be shown.
The BBC challenged the ruling on Wednesday on the grounds that the films made no reference to the case being considered by the jury, or mention rioting in Birmingham.
But the judge rejected the appeal saying the films touched on issues related to his case and that they were "literally littered" with potentially prejudicial commentary.
He also imposed a second injunction banning the media from reporting the initial injunction.
The first part of the BBC Two series, which had been due to air on Monday, featured actors working with a script based on extracts from anonymous interviews with rioters.
The second documentary, originally scheduled for broadcast on Wednesday, featured police officers talking about their experiences policing the riots.
"The BBC was of the firm view that as the programmes did not contain any reference to the incident which was the subject of the trial, their broadcast could not have affected the trial's outcome," a BBC spokeswoman said.
"As makers of current affairs programmes we felt this was a critical point regarding the freedom of the media to discuss matters that are of general public interest.
"We were disappointed by the judge's ruling which prevented the programmes from being broadcast until the jury returned its verdicts. Now that has happened, we are pleased to be able to show the programmes. "
It is not yet known when the programmes will be broadcast since the Olympics will be dominating schedules for much of the summer.