Nicole Kidman honoured by New York Film Festival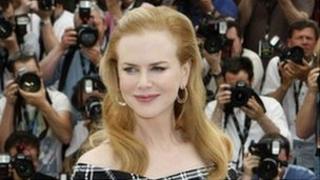 Hollywood star Nicole Kidman is to be honoured at the 50th annual New York Film Festival in a gala tribute, the Film Society of Lincoln Center has said.
The 45-year-old actress stars in the film The Paperboy, which has been added to this year's festival line-up.
Directed by Lee Daniels, The Paperboy is based on the 1995 novel of the same name by US author Pete Dexter.
It also stars Zac Efron, John Cusack and Matthew McConaughey.
The gala for Kidman, who has starred in such films as Days of Thunder, Far and Away and The Hours, will take place on 3 October
The festival will also pay tribute to its longtime director Richard Pena in a second gala.
Pena is stepping down from the Lincoln Center following his 25th festival.
Opening the 2012 festival will be Ang Lee's Life of Pi, the first 3D movie to be chosen to open the event.
The New York Film Festival concludes on 14 October with a screening of Robert Zemeckis' Flight, a thriller starring Denzel Washington.