Tony Scott scholarship set for American Film Institute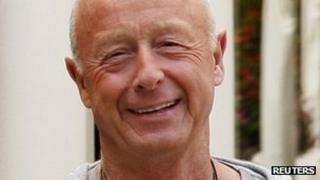 The family of Top Gun director Tony Scott have set up a scholarship fund in his name at the American Film Institute to help future film-makers.
"The family ask that in lieu of flowers, donations be made to the fund to help encourage and engage future generations," they said in a statement.
The North Shields-born director was cremated at a private funeral in Los Angeles on Friday.
The 68-year-old died on 19 August after he jumped from a bridge in the city.
Close friends and family members, including older brother and fellow director Ridley, attended the service.
According to Scott's death certificate, which was released on Monday, his widow will keep his remains at their home.
It did not include a formal cause of death as coroners expect it will take several weeks to complete their investigation.
They are treating his case as a probable suicide, although the reasons behind Scott's death remain unknown.