Breaking Bad leads US Writers Guild TV nominations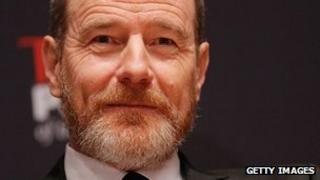 Drug drama Breaking Bad has dominated the television nominations for the Writers Guild of America (WGA) Awards, leading the way in five categories.
The series, which stars Bryan Cranston as a science teacher-turned-drug dealer, picked up nominations for best drama and four for individual episodes.
Sitcom Modern Family scored four nods in the comedy categories, including best series.
The awards will be handed out at a ceremony in Los Angeles on 17 February.
Breaking Bad, which is in its fifth and final season, won the WGA's award for best drama at this year's event.
However it faces stiff competition at next year's event from Game of Thrones, Mad Men, Boardwalk Empire and Homeland.
The writers of Modern Family will be hoping to take away the award for best comedy series for a third consecutive time.
It goes up against 30 Rock, Parks and Recreation, Girls and Louie.
Lena Dunham's Girls was also nominated for best new series, alongside Aaron Sorkin's The Newsroom, comedy The Mindy Project, music drama Nashville and political satire Veep.
In long form television, Kevin Costner mini-series Hatfields and McCoys was nominated against Hemingway and Gelhorn - featuring Clive Owen and Nicole Kidman - and Political Animals, starring Sigourney Weaver.
The animation category sees The Simpsons competing with Futurama and Family Guy.
While soap operas Days of Our Lives, One Life to Live and The Young and the The Restless were all nominated for best daytime drama.
The Writers Guild recognises achievements in the writing of US TV, radio, news and animation, rather than actors or directors.
It will announce its nominations in the movie field in January.