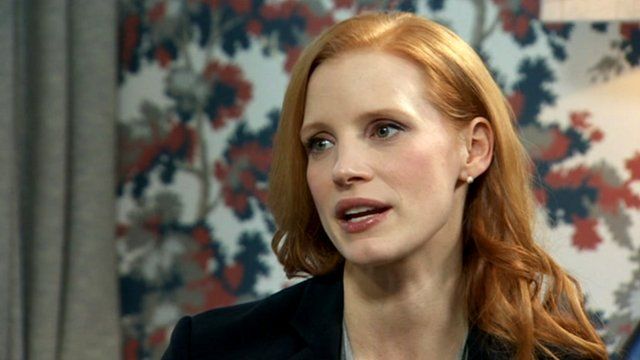 Jessica Chastain: 'For years I couldn't get an audition'
24 January 2013 Last updated at 10:17 GMT
Hollywood actress Jessica Chastain has already won a Golden Globe, and has been nominated for an Oscar for her role in Zero Dark Thirty.
She plays a CIA officer, heading up the search for Osama Bin Laden, in a film based on first hand accounts.
She spoke to BBC Breakfast's Charlie Stayt about torture, being star struck, and "begging for auditions".
Film clips of Zero Dark Thirty courtesy of Universal Pictures