Channel 4 film boss to receive Bafta award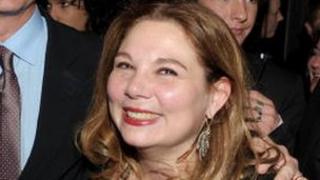 The head of film at Channel 4 is to be honoured at the Bafta Film Awards with a lifetime achievement honour.
Tessa Ross, who produced Danny Boyle's Slumdog Millionaire and Shame starring Michael Fassbender, will receive the Outstanding Contribution to Cinema Award at the 10 February ceremony.
Ross, controller of film and drama at Channel 4, said it was "a surprise and a great honour" to be recognised.
Previous recipients include Mike Leigh, Kenneth Branagh and John Hurt.
"Tessa's impeccable taste and her passion for great writing and directing has shone through every film she has been involved with," said Bafta chairman John Willis.
"She is an extremely worthy recipient of this important award."
Ross, who previously worked as a commissioner for the BBC, said she owed the accolade to the "wonderful film-makers I've had the privilege of working with" and to her Film4 team.
"There are incredibly talented people working within our industry, as well as outside it," she added.
Since joining Channel 4 Ross has commissioned a number of award-winning dramas, including the hit series Shameless, human slavery drama Sex Traffic and Omagh, about the 1998 IRA bombing in the Northern Irish town.
She also worked on Steve McQueen's Hunger, Paddy Considine's multi-award-winning Tyrannosaur and Nowhere Boy, about John Lennon's adolescence.
Ross was appointed a CBE in the 2010 New Year Honours for her services to broadcasting.
She will accept her latest accolade at this year's awards ceremony, to be held in London's Royal Opera House on 10 February.