Disney's Wreck-It Ralph wins five Annie awards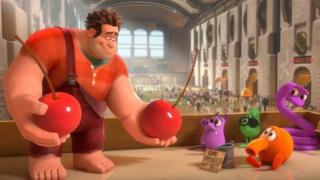 Disney's Oscar-nominated Wreck-It Ralph has picked up five Annie Awards, including best animated film of 2012.
The film, about a video-game villain who wants to become a hero, took the top honours ahead of Brave, ParaNorman, Frankenweenie, and Hotel Transylvania.
With John C. Reilly leading the voice cast as Ralph, the film also won best director for Rich Moore.
The Avengers won the Annie for animated effects while Life of Pi picked up the character animation award.
Wreck-It Ralph also triumphed in the screenplay and music categories, while Alan Tudyk was recognised for his voice acting performance as King Candy.
Last year's Annie award winner for best animated feature was the action comedy western film, Rango with Johnny Depp, which went on to win the Oscar.