BBC staff set for strike ballot in jobs row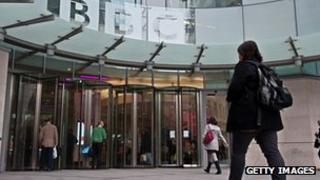 Thousands of BBC journalists and technical staff are to be balloted for strike action over increased workloads, stress, and job losses.
Broadcasting union Bectu and the National Union of Journalists will ballot members in the coming weeks.
Earlier this month, many BBC journalists completed a 24-hour strike in a dispute over redundancies.
The corporation is cutting about 2,000 jobs over five years as part of its Delivering Quality First programme.
Most redundancies are expected to come as a result of natural wastage and a freeze on recruitment, but the NUJ said 30 compulsory redundancies were being disputed.
NUJ members went on strike on 18 February after failing to reach an agreement with management over the redeployment of those 30 staff members.
Bectu general secretary Gerry Morrissey said: "We would prefer to have a sensible conversation with BBC management about the damage done in the first year of these cuts, but instead we've had to turn up the pressure to protect thousands of members from over-work, bullying and stress.
"The BBC seems to believe that staff can continue supporting the full range of services despite a 20% reduction in resources and massive job cuts."
A BBC spokesman said: "We're surprised that the NUJ and Bectu have chosen to ballot their members over a number of new issues without formally meeting with us first to discuss them.
"We will be meeting with the unions next week and hope to reach a resolution, as we have said we have significant savings targets to meet and strike action will not alter this."