Sign language poetry for CBeebies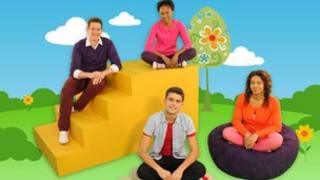 A new children's TV series featuring poetry performed entirely in British Sign Language (BSL) is to be broadcast on the CBeebies channel in the spring.
Magic Hands will star presenters who have been profoundly deaf since birth.
It will feature modern and classic poetry ranging from Shakespeare to Maya Angelou, plus music and animation.
"Translating modern and traditional poems for children into British Sign Language on such a scale is a first," series producer Judith Bunting said.
"There are deaf poets and deaf theatre companies but no national television company has ever tried translating children's poetry into BSL."
There are more than 45,000 deaf children in the UK, according to the National Deaf Children's Society (NDCS).
"We are delighted that CBeebies has recognised this gap," said Lucy Read, head of Children and Young People's Participation at NDCS, "We hope other major broadcasters will now follow suit."
The series is being made by Remark Ltd, a company that is owned, staffed and run by people who are deaf.
Director Camilla Arnold said the production was not a challenge but "like any other studio recording".
"The only difference is that everything that happens is also translated from BSL for hearing members of the crew and there is lots of discussion to ensure the presenters' hands don't get in the way," she said.
The poetry featured will also include interpretations of Christina Rossetti, Kenn Nesbit, Gareth Lancaster and Henry Wadsworth Longfellow.