Music groups enjoy share of BBC performing arts fund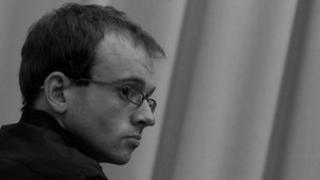 Cheltenham Music Festival is among 19 music organisations that are celebrating after winning a grant from the BBC Performing Arts Fund.
It will receive £10,000 from the charity fund, which will go towards hosting a fellow who will develop a programme to help new composers.
Composer Alex Wilson said he was "honoured" to have been selected.
The arts fund, totalling £190,000, was raised through phone voting on BBC talent show The Voice.
"The fellowship will provide me with valuable experience in a number of disciplines relevant to my ongoing development as a musician," said Wilson.
The grant, he continued, would "hopefully lead to fruitful working relationships with a variety of international organisations and musicians."
Recipients of the other 18 fellowships include an assistant conductor with English Touring Opera, a DJ with a music station in Exeter and a composer with Birmingham Royal Ballet.
Each fellow will work under the guidance of professional mentors to develop their skills as well as lending support to their placement organisation.
"We are delighted that the money raised through the phone voting on The Voice will be used to support the next generation of musical talent," said Miriam O'Keefe, director of the fund.
"Working with some of the most well-respected arts and music organisations in the UK will not only nurture this talent, but will give the fellows the experience and confidence to pursue their musical ambitions."
Since it was established in 2003, the BBC performing arts fund has allocated £4m to performance artists and community groups around the UK.