BBC children's programming under review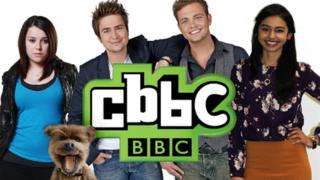 The BBC Trust is to examine children's programming across TV and online as part of a review of the BBC services.
It is seeking input from young people and their families to find out how much CBeebies and CBBC are used and how well they serve their young audiences.
The review will also look at changes to children's listening and viewing habits.
Children's programming moved from BBC One to the dedicated CBBC channel in December 2012.
The switch to the new channel for shows like Blue Peter and Newsround, was part of BBC-wide cost-cutting plans.
BBC Trustee Alison Hastings said it was an opportune time to look at how programming was matching the corporation's licence fee requirements and meeting the needs of young people and their families.
"The Trust is committed to ensuring the BBC continues to provide children with high-quality, home-grown programming, which is educational, entertaining and offers an opportunity to bring families together," she said.
Questionnaire
"Since our last review in 2009 there have been many developments to the services the BBC provides. For example, we recently saw children's TV programming move to its dedicated digital home, in line with changing viewing habits."
The public consultation will also assess progress on children's radio, including programming on Radio 4 Extra.
To consider how services will cater to the needs of children under the age of 16, the Trust said it was particularly keen to hear from young people and has set up a questionnaire to enable them to give feedback.
A survey targeted towards parents, carers and those who work with young people will also seek feedback.
The Trust said if the BBC was failing in any area, it would make recommendations and "any necessary amendments" to the licence "to ensure it reflects the future scope of children's services".
The last review of children's services in 2009 found that the BBC was delivering popular content which successfully appealed to a wide audience and made important contributions to the public purposes.