Ang Lee takes on first TV project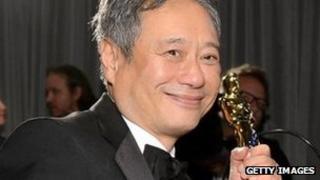 Oscar-winning film director Ang Lee is branching out into television, after it was announced he will direct the pilot episode of new series, Tyrant.
The show marks Lee's first project since the 2012 film Life of Pi, which saw the Taiwanese filmmaker win his second Academy Award last month.
Tyrant follows an ordinary American family caught up in the affairs of a turbulent Middle Eastern nation.
Shooting for the show on US cable channel FX will begin this summer.
The team behind the drama includes Homeland's Howard Gordon and Gideon Raff, who will act as executive producers.
"Ang Lee has demonstrated time and again an ability to present characters with such depth and specificity that they reveal the universal human condition," said FX president John Landgraf in a statement.
Lee, whose previous credits include the martial arts film Crouching Tiger, Hidden Dragon, Jane Austen adaptation Sense and Sensibility and comic book blockbuster Hulk, saw his latest film win a total of four Oscars in February.
Aside from best director, the 3D film - based on the Booker-winning novel about a shipwrecked boy and a Bengal tiger - won awards for cinematography, score and visual effects.
The director, 58, won his first best director Oscar in 2006, for cowboy romance Brokeback Mountain.