Bafta honour for Olympic ceremonies director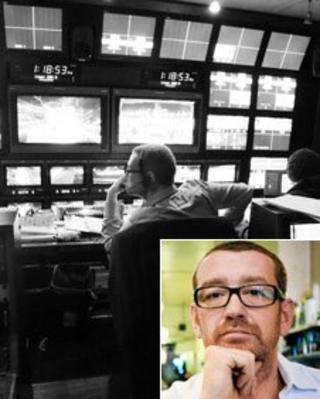 The man who directed the TV broadcasts of the London 2012 opening and closing ceremonies is to be honoured by the British Academy of Film and Television Arts at its Craft Awards next month.
Hamish Hamilton said he was "thrilled" to receive Bafta's special award.
"It is great to be recognised for work that surrounds me with so many talented friends," said the 46-year-old.
Born in Blackpool, the former BBC man is regarded as one of the world's foremost directors of live events.
His many credits include Madonna and Beyonce's half-time performances at the 2012 and 2013 Super Bowls, the 2010 Academy Awards and the opening and closing ceremonies for the 2012 Paralympics.
Hamilton started his career at the BBC in Scotland. After also working for the corporation in Northern Ireland and Manchester, he eventually moved to London and then to MTV.
He has directed the MTV Europe Music Awards, the MTV Video Music Awards and a host of live concert performances by such acts as U2, Robbie Williams, the Spice Girls and the Rolling Stones.
He is the co-founder of Done and Dusted, a TV production and event staging company with offices in London and New York.
Andrew Newman, chair of Bafta's television committee, said Hamilton's work was "watched globally by a huge audience", allowing them to "feel the excitement of being part of a huge event".
Bafta-nominated actor Stephen Mangan will host this year's Craft Awards, to be held at The Brewery in central London on 28 April.